Get to know
Your Coach, Mr Tan Kok Meng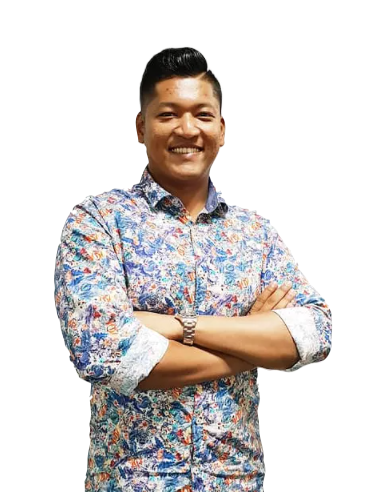 Talent Development Coach, Mentor, Trainer
Kok Meng is a highly skilled and humorous trainer has been involved in training, coaching and mentoring more than 7 years with the objective of increasing profit, productivity and people development.  Prior entering into training industry, he had gained valuable experiences from Hotel, Logistic and FMCG in Multi National Company. 
Professionally, Kok Meng is Certified Trainer by Ministry of Human Resources. He also Certified Coaching & Mentoring and also People Behaviour & Motivators Analyst. He provided training and coaching to workers at workplace and business locations as a professional in People Development and Culture Transformation. Through the experiences from several background, Kok Meng expert with emotional connections for communication for business, work and personal lives. The effects are marvelous with better working relationships at workplace, confident managers, developing leaders through understanding the internal motivations of people. 
Kok Meng possess excellent interpersonal, communication and analytical skills with demonstrated abilities in customer relationship management. He has exceptional presentation and training program based in clients' needs for subject matters areas. He has travelled extensively throughout Malaysia to conduct training across industries. Well experience in Talent Development Management and a strong understanding of incorporating humour and media into training to make it more engaging and meaningful.  
He is passionate in inspiring lives and transforming people. Because of the dedication, he is well known for his energetic and power-packed training sessions.
Certified Trainer by the Ministry of Human Resources (HRDF)
Certified Professional Behavioral & Motivators Analyst
Certified Professional Coaching & Mentoring
Certified in Advanced Coaching & Mentoring
Certified in Performance Coaching
Certified Mastering Supervisory and Coaching Skills
Former JT International In House Talent Development & Sales Traine